The Regulatory Landscape in the Face of Covid-19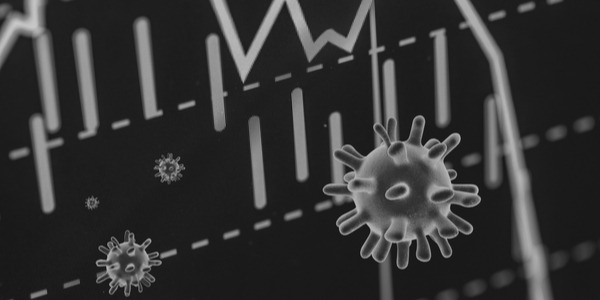 As the COVID-19 virus continues to shake our way of life to its core, the financial industries continue to respond. From relaxing some regulations to postponing deadlines, many entities have taken courageous, quick, and drastic action with one goal in mind: to keep international economies afloat as much as physically possible.
So, what kinds of responses are we seeing?
While, aside from the Basel 4 deadlines being pushed back and the LCRs now allowing more leeway as discussed in our last blog, a couple more actions have been taken to make sure that households, businesses, and governments can continue to survive. The Consultation papers have been suspended until further notice, assessments of how the banks are doing are postponed or attempted to be done via calls by the ECB and local regulators. The ECB has even requested that banks do not pay dividends until at least October.
The ECB has also recommended that financial institutions adopt the transitional IFRS 9 arrangements in the hopes it will further help to free up regulatory capital. They've stated that they will show flexibility while classifying impaired assets during this crisis, thus avoiding an increase of regulatory capital using the guidelines of IFRS 9. This recommendation is again aiming to give banks more possibilities to issue more loans to both households and businesses.
The Bank of International Settlements (BIS) has also provided guidelines for financial institutions to continue their business in this trying time. The BIS is encouraging the identification of critical functions, exactly which staff are needed to support these functions, and a plan to have these essential staffers resume their duties as safely and as quickly as possible. They also recommended that financial institutions take steps to safeguard sensitive data during this crisis as data traffic has hugely increased over the last weeks.
To help ease the ongoing operational pressure on banks, the ECB has also stated that the deadlines of regulatory programs, involved in remedial actions imposed by the ECB, will be postponed by 6 months. These include remedial actions resulting from On-Site Inspections (OSIs), Targeted Review of Internal Models (TRIM), and other internal model investigations.
Overall, the banks that we've been in contact with have been happy with the flexibility of the regulators and will continue to work as planned. They are, however, still anxious to know statuses as they are, of course, still feeling overwhelmed. This is because even with this flexibility being offered, they are still being asked to do quite a lot of additional reporting.
Although it may seem like the world is on pause now isn't the time to pause your compliance efforts. The last position you'll want to be in when this is all over is behind. We highly recommend staying on schedule as much as you're physically capable and keeping yourself informed as to all the recommendations and changes.
If you'd like to know more or how we can help, feel free to reach out.
As always, thanks for reading and stay safe.
Team ATOMIC
Back to News & events